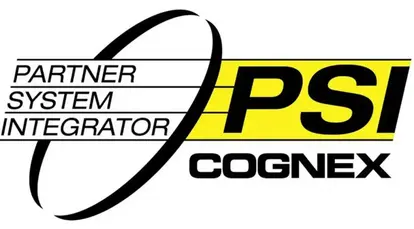 Cognex PSI Certification
Cognex's PSI certification stands for "Cognex Partner System Integrator" certification. It is a program designed to recognize system integrators that have demonstrated expertise in the integration of Cognex machine vision systems and software products into manufacturing environments.
The program provides a way for Cognex to ensure that its customers receive high-quality support and service when using Cognex products. System integrators that are part of the PSI program have access to Cognex's technical resources and training materials, and are able to provide their customers with a high level of expertise in the integration of Cognex products into their manufacturing processes.
Get product pricing
Cognex delivers the widest range of image-based factory automation and distribution products to help companies like you ensure error-free production, lower costs, and manage your supply chain:
What is a Certified System Integrator?
Cognex Certified System Integrators are experts at integrating Cognex machine vision systems with new or existing manufacturing and inspection processes. The result - faster cycle time, improved product quality, lower manufacturing costs, and the elimination of production errors.

Through their certified system integrators, Cognex offers best-in-class machine vision products, systems and services to help manufacturers optimize quality, productivity and efficiency. Their products are used in diverse applications including industrial inspection, quality control, test and measurement and medical imaging.

What are the benefits of working with a Certified System Integrator?
Cognex Certified Distributor's engineering team has the capabilities to design, integrate and maintain end-to-end machine vision solutions to improve complex manufacturing processes using Cognex's industry leading technologies.