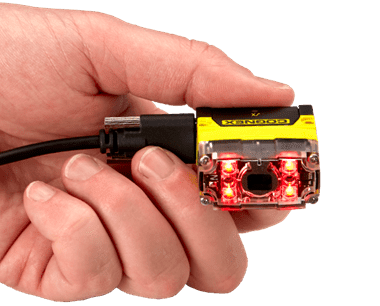 Credit: Cognex Corporation
DataMan 70 Series Features and Specifications
DataMan 70 Series Compact Barcode Readers
Designed for high-speed, high-accuracy barcode reading in industrial and logistics situations, the DataMan 70 Series is a fixed-mount barcode reader. In order to read codes quickly and accurately, especially on difficult surfaces, it combines state-of-the-art barcode reading algorithms with state-of-the-art image generation and capture technology.
High read accuracy for barcodes based on 1D and 2D labels
High performance for manufacturing and logistics
Improved Imaging Technology
1D and 2D code reading consistency
The DataMan 70 Series, which is equipped with industry-leading barcode reading algorithms, consistently reads label-based 1D and 2D barcodes with changes in contrast, blur, damage, resolution, silent zone violations, and perspective distortion.
Easy integration for tight spaces
The DataMan 70 Series is compact enough to fit into the smallest of locations while yet being tough enough to withstand the roughest circumstances. An extra communication module allows you to daisy-chain numerous readers, making cabling quick and easy.
Image Formation Advanced
Flexible design options, as well as powerful LEDs and optics, produce evenly lighted, high contrast images for short or long distance code reading, huge depths of focus, and slow or fast applications.
Get product pricing
Cognex delivers the widest range of image-based factory automation and distribution products to help companies like you ensure error-free production, lower costs, and manage your supply chain: