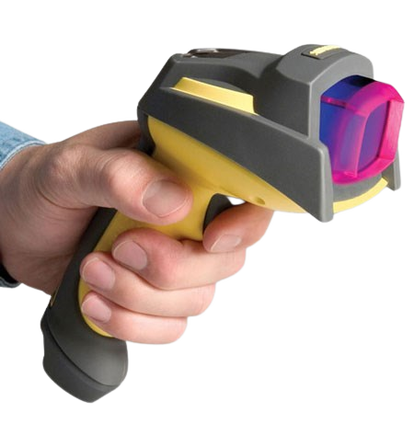 Credit: Cognex Corporation
DataMan 7500 features & specifications
Cognex Dataman 7500 Series barcode readers
The DataMan 7500 Series is the only reader in the industry capable of reading everything from the most difficult DPM marks to the simplest printed barcodes. In addition, this player is built to withstand the toughest situations, up to 50 drops on concrete from a height of two meters.
Industry standard for reading and verifying DPM codes
Read and verify robust DPM codes
Ability to handle all of the toughest DPM mark types
High reliability and consistent performance
The DataMan 7500 Series offers high reliability and consistent performance for reading and verifying DPM codes, ensuring accurate part traceability.
Excellent traceability of parts
These handheld readers are capable of reading and verifying a wide range of DPM marks, making them suitable for various industrial applications requiring part traceability.
Ease of integration
The DataMan 7500 Series is designed for user-friendliness, enabling quick implementation and easy integration into part track and trace operations.
Get product pricing
Cognex delivers the widest range of image-based factory automation and distribution products to help companies like you ensure error-free production, lower costs, and manage your supply chain:
Browse Other DataMan Series Products
Cognex DataMan Series