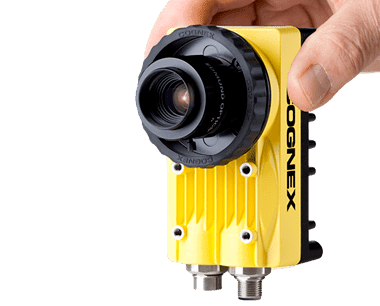 In-Sight 5705 Vision System
The In-Sight 5705 series provides high performance and high resolution, making it the world's fastest 5MP self-contained vision system. The In-Sight 5705 colour vision system is the world's only standalone 5 MP colour vision system! Both systems support Gigabit Ethernet and the new PatMax® RedlineTM tool, which is extremely fast.
The ability of Cognex In-Sight® vision systems to inspect, identify, and guide parts is unparalleled. These self-contained, industrial-grade vision systems combine an advanced vision tool library with high-speed image acquisition and processing. Most price and performance requirements are met by a diverse range of models, including line scan and colour systems.
Get product pricing
Cognex delivers the widest range of image-based factory automation and distribution products to help companies like you ensure error-free production, lower costs, and manage your supply chain: