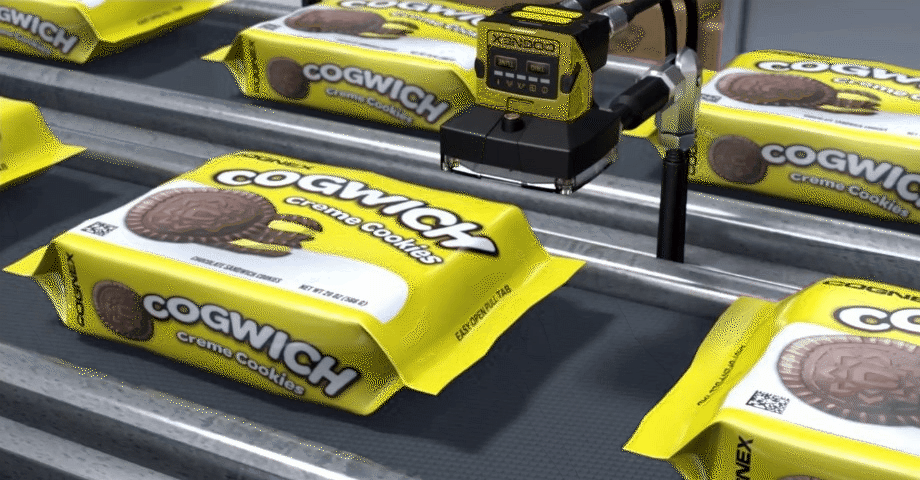 3D inspection of finished product and packaging
Credit: Cognex Corporation
3D inspection of finished product and packaging
Food quality verification processes absolutely require dynamic vision solutions. These processes include:
Defect detection and surface validation
Identification of cakes, individual cakes, candies and cookies
Checking the height of the icing
Checking volume and flatness
Precise 3D measurements
With In-Sight software, you can perform precise 3D measurements to ensure the quality of your products. You will leave no room for error by measuring dimensions and volumes with exceptional precision. This means better quality products and happier customers.
Worry-free operation
Our In-Sight software is designed so you can master it quickly, even without advanced technical skills. Quickly set up reference planes and measure your objects with ease. You'll save time and money by avoiding hours of costly training.
Unrivaled reading performance
Total safety with the 3D laser
The In-Sight 3D-L4000 delivers cutting-edge 3D laser scanning without compromising security. You'll benefit from more accurate measurements thanks to improved light projection, even in the presence of debris. This is a major advance that guarantees you maximum efficiency without risk for your operators.
Find out how we can help you modernize your facilities to achieve your performance and profitability goals.
Integrating 3D measurements and 2D image chains provides food producers with an efficient way to maintain their quality goals while avoiding product recalls.
Related inspections in the agri-food sector