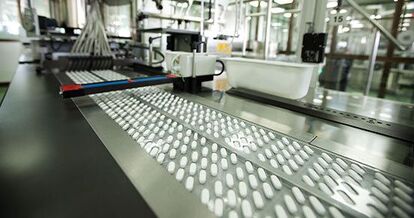 Pharmaceutical and Medical
Pharmaceutical, medical device, and bioscience product manufacturers are driven in large part by the need to cost-effectively comply with patient safety and traceability requirements.
Cognex vision, deep learning, and barcode reading solutions add value at every stage of the process to prevent defects, improve quality, increase yield, increase productivity, and achieve compliance, whether inspecting package integrity, tracking serialized products from manufacture to patient, or checking label accuracy with barcode and text verification.

Vision Inspection project evaluation
Our team will estimate the feasibility and costs associated with implementing an automated solution to solve your inspection problems.