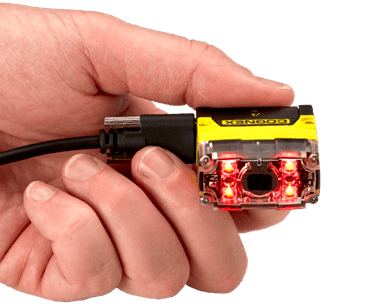 DataMan 70 series Compact Barcode Readers
Designed for high-speed, high-accuracy barcode reading in industrial and logistics situations, the DataMan 70 Series is a fixed-mount barcode reader. In order to read codes fast and accurately, especially on difficult surfaces, it blends industry-leading barcode reading algorithms with cutting-edge picture generation and capture technology.
In manufacturing and logistics settings, barcode readers from the DataMan 70 Series offer a dependable and effective solution. These readers allow quick and precise reading of 1D and 2D codes on various surfaces thanks to sophisticated decoding algorithms and high-speed image capturing technologies.
They are a fantastic choice for a variety of applications due to their easy interaction with factory automation systems and industrial-grade housing.
Get product pricing
Cognex delivers the widest range of image-based factory automation and distribution products to help companies like you ensure error-free production, lower costs, and manage your supply chain: