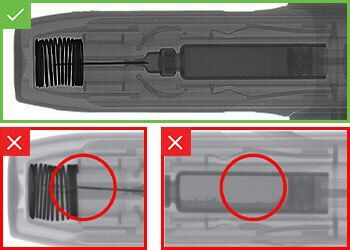 Pharmaceutical and medical solutions
Drug Delivery Device Inspection
Ensure device completeness and functionality after packaging.
Drug delivery devices can be dislocated or misaligned during the assembly and packaging process, despite prior inspection and approval of subassemblies.

Mechatronics Solutions uses Cognex Deep Learning with X-ray capabilities to inspect packaged medical devices and identify defects.
Get in touch with our team to get free technical advice for your machine vision project.
Vision Inspection project evaluation
Our team will estimate the feasibility and costs associated with implementing an automated solution to solve your inspection problems.