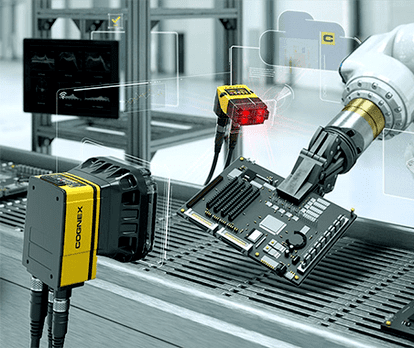 Cognex distributor
Mechatronics Solutions is a distributor of Cognex products, a company that offers industrial vision solutions that improve product quality, reduce production errors, reduce manufacturing costs and exceed consumer expectations by offering high quality products at affordable prices.

Common applications of machine vision include detecting defects, monitoring production lines, guiding assembly robots, and tracking, sorting, and identifying parts.


Reduce errors, manufacturing defects and losses
Minimize downtime and increase production
Improve productivity and maximize your output
Increase product quality and consistency
Get product pricing
Cognex delivers the widest range of image-based factory automation and distribution products to help companies like you ensure error-free production, lower costs, and manage your supply chain: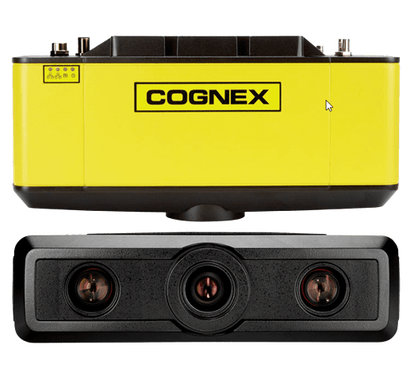 2D and 3D vision solutions from Cognex
THE BENEFITS OF USING 3D VISION
Affordable and economical solution
Simplified installation
Integration of components necessary for a 3D solution in a compact format.
Ease of programming
Use of 3D algorithms on 3D point clouds allowing intuitive programming.
Improved accuracy
Has breakthrough 3D vision technology and spotless blue laser illumination system.
Versatility and robustness
Designed to meet a variety of installations and inspection challenges on an automated production line.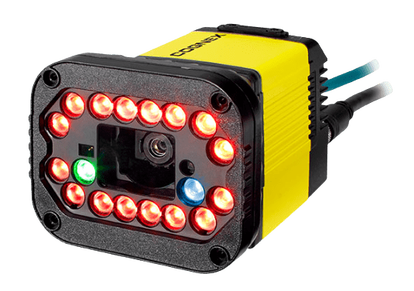 THE BENEFITS OF BARCODE READING FOR LOGISTICS
Increased throughput and productivity
Accelerating and maintaining worker productivity.
Ergonomic features
Allows fluidity, while reducing worker fatigue with permanent indicator lights.
Reduced maintenance and replacement costs
Reduced maintenance and replacement costs compared to wear-and-tear portable scanners.
Versatility for various logistics applications
This enables the reading of codes on incoming packages, verification of order manifests, improved order picking times and accuracy, and improved truck loading efficiency.
Get product pricing
Cognex delivers the widest range of image-based factory automation and distribution products to help companies like you ensure error-free production, lower costs, and manage your supply chain: